The Industrial Gases Exploration company
45-8 Energy is a young start-up created by 5 associates in September 2017 with the objective to apply the recipes of Oil & Gas exploration to look after some industrial gases, Helium & Native Hydrogen notably. The company launched in parallel an Oil & Gas consulting activity to assist its development. Supported by the founders' experience and network, 45-8 Energy are proposing services in 4 main domains: Geosciences studies, Support to geological operations, Geosciences training and Digital consulting for Oil & Gas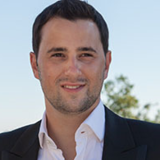 Nicolas PELISSIER
President

ACTYS BEE
Actys is a strategic and technical consulting firm working in the fields of energy and the environment. Actys was created in February 2011 by its associates who wanted to use their scientific and industrial experience to foster sustainable development. Actys advocates strong values such as independent judgment and expression, and empowers itself with international and multicultural competencies, the recognition of experience, networking and strong ethics. Actys also benefits from the contributions of a network of high-level experts in various fields of Energy Transition. To carry out its projects, Actys calls on experienced project managers and specialized researchers. Since its inception, Actys has successfully achieved more than 40 projects for industrial companies and public bodies.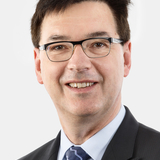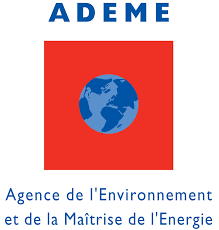 ADEME
ADEME (Agence de l'Environnement et de la Maîtrise de l'Énergie) grants subsidies from the Fonds Chaleur state fund for renewable heat production projects, including the use of geothermic heat, extracted from deep or shallow drills, directly or via heat pumps. L'ADEME gère le Fonds Chaleur, doté par l'État, qui permet de financer des opérations de production et de distribution d'énergie renouvelable. Notamment, les opérations de géothermie à usage thermique (génération électrique exclue), profonde et superficielle, avec usage direct de la chaleur ou via des pompes à chaleur, sont éligibles au Fonds.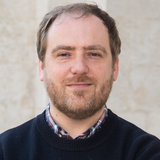 ADIONICS
Extraction de sels à valoriser ou à écarter issus de saumures
Adionics supplies saline water treatment solution for massive or selective salt extraction, by the use of a patented liquid liquid extraction process using a patented liquid formulation family. You want to valorize Lithium or Iodide contained in your brines ? Adionics's, solutions directly recover these valuable compounds.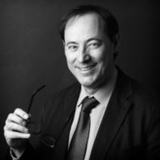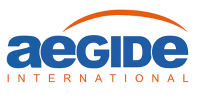 Aegide International
Aegide International is an operations management consultancy that serves industry, service companies and governments. We enable our clients to improve their operational efficiency and performance through the implementation of safe and sustainable workplace practices.
Adrien BOURDON-FENIOU
General Manager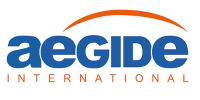 AEGIDE INTERNATIONAL SAS
Nadia BARANOVA
Commercial Director

AFPG - GEODEEP Cluster
Created on 15 June 2010 in Paris, the AFPG has around one hundred members who represent the various geothermal energy sectors in mainland France and the overseas départements and regions including drilling companies, manufacturers and heat-pump installers, heating network operators, design and engineering offices, universities and research organisations, equipment manufacturers, investors, etc. ITS MISSIONS • To represent and unite professionals in the French sector. • To inform authorities, manufacturers and individuals about resources and the diverse range of geothermal solutions. • To support the public authorities in terms of regulation, legislation and certification.
Virginie SCHMIDLÉ-BLOCH
General Manager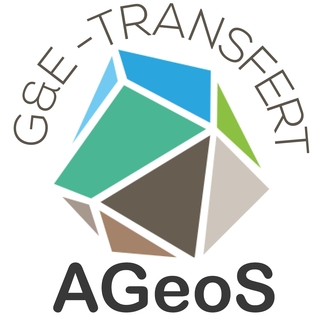 AGeoS
AGeoS-Applied Geology and Sedimentology- works in the field of georessources and natural geological risk monitoring. With its strong professional experience in the georessource industry, its scientific expertise and the use of new technologies, AGeoS realize applied subsurface and outcrop integrated studies using basin synthesis methods, regional to reservoir scale seismic interpretation, well analysis and correlation, core description (carbonate and clastics), thin section analysis (petrography, diagenesis), geological mapping, 3D photogrammetric models acquisition and geological interpretation along large scale cliffs. AGeoS brings its competencies to georessource industry, national and local authorities, consulting companies, research and education organisms.
Emmanuel DUJONCQUOY
Project Director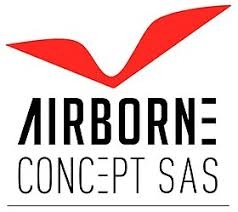 AIRBORNE CONCEPT
Expertise par drones : surveillance à haute altitude, inspection par drones, modélisation 3D, mesure de volume, services audiovisuels.
ALNAFT
Mahmoud DJIDJELI
CSO / Chief Strategy Officer

AMACH ENGINEERING & CONSTRUCTION
AMACH is an engineering services company specializing in industrial hydraulics. Our team delivers global solutions to address your needs, ranging from the supply of a single standard component through to the supply of complete, custom equipment, as well as preventive and curative maintenance services. Today AMACH is present with its full range of services in a variety of industrial sectors: Oil, Aviation, Metallurgy, Automotive, Rail, Shipping and Cement. Hence the expertise we are able to share with you is broad in its scope. Guided by a constant determination to rise to new challenges, we are present in France and various countries in Africa and the Middle East.
Christophe MOUCHE
Technical Sales Manager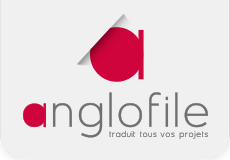 ANGLOFILE
Main services: translation (including certified), proof-reading, interpretation, technical writing, video transcriptions, subtitling, voice-over.
Anne-marie WAWRZKOW
General Manager
APESA
Environmental management, waste valorization, Life cycle analysis, Corporate social responsibility , social acceptance
Benoit DE GUILLEBON
General Manager

APIX ANALYTICS
APIX Analytics develops and manufactures a new generation of miniaturized multi-gas analyzers – based on gas chromatography - out with conventional technologies for industrial (measurement of gas quality, process monitoring...), or environmental applications. With its miniaturized systems, based on the full integration of the key functions of gas chromatography technologies within a miniaturized analytical module designed for plug & play use, APIX can perform in situ and real-time measurements, with reduced investments and operational while improving the performances of conventional techniques.
AQUITAINE ELECTRONIQUE
For more than 30 years, AE designs and manufactures custome made industrial equipments, embedded systems and electrical harnesses for demanding application. For GeoEnergy Days, our R&D departmement will present our innovative tiltmeter system for the monitoring of ground deformation from naturally active zones and geological reservoirs.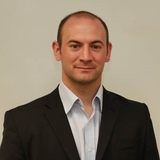 Lilian CANCÉ
Technical Sales Engineer

Aquitaine Science Transfert
The SATT aims at facilitating collaboration between researchers and enterprises so as to enhance academic research and improve technology transfers towards private regional companies. AST is the aquitan's researchers' interlocutor concerning the protection, maturation and enhancing of their research's results. In some cases, the SATT invests in projects through their maturation phase for the inventions to be finalised and put on the market.
Sylvain CAUBET
Project Director

ARVERNE RESOURCES
Arverne Resources is a company whose purpose is, both in France and abroad, Exploration and Production of oil, gas, mining and energy resources in the widest possible sense, both in the field of energy fossils only in the field of renewable energies.
Damien BEVILLON
President

ATEX SYSTEM
ATEX SYTEM SARL is a leading global manufacturer of electrical solutions for explosives areas . We operate in Europe, Africa Middle East and Asie Pacific and have lot of reference in Oil & Gas & Petrochemical industries . To produce Ex equipment ATEX SYSTEM is qualified ISO9001 and concept electrical systems in compliance with ATEX DIRECTIVE 2014/34/UE under QAN European standards & QAR IECEx scheme quality production insurance. We aims to do solutions in pressurized cabinet Ex px ,pz for cabinet until 3.4m3 certified under our process procedure EN80079-34 . We are manufacturer of a large range of Ex d flameproof enclosure until 920mx670mm maximum size for integrate and engineered controller, instrumentation, automation , switchgear and others electrical apparatus .

Yves SINZOT
CEO / Chief Executive Officer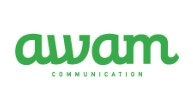 AWAM
Awam is a global communications agency where marketing, communications, design & web experts work closely with your team to run successfully communications campaigns, to develop a brand identity, to lead a digital strategy and to create business opportunities. From the consultancy to the production of materials, our expertise is fully focused on achieving your specific goals and on delivering results. From the very beginning of the agency, we have worked with the POLE AVENIA cluster and its members. Our understanding of the geosciences sector business makes our team provide you with the accurate solution.
Alexandre SANNA
Co-Founder
Azmoon Felez Pars
Azmoon Felez Pars Company was established in 1999 to carry out oil, gas and petrochemical projects. By relying on the technical knowledge, specialist and committed personnel and using advanced industrial equipment, light and heavy machinery, in the light of divine glory, has been a precious experience in the field of service The country's industry has gained.
Morad KHALILI
General Manager
azmoon felez pars(afp)
oil and gas
Amir SHOJAI
Project Manager

BACKPLAN
BackPlan is a company specialized in Project Management, Planning, Project Supervision and Document Controling. We can assist your company for your projects in the Oil & Gas Chemistry Industry. La société BackPlan est spécialiste dans l'assistance à la gestion de projets industriels dans l'Industrie Oil & Gas, Chimie et Energie. 4 pôles de compétences : Pôle « Assistance Gestion de Projet »Pôle « Planification Reporting »Pôle « Supervision de travaux »Pôle « Gestion Documentaire ». Présents sur toutes les phases d'un projet Forte expérience sur les projets industriels Equipes expérimentées, dynamiques et forces de propositions
Sophie DELPLAN
Commercial Director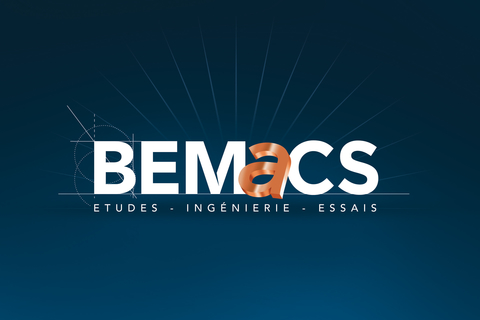 BEMA
Etudes, R&D, Expertises et réalisation de moyens spécifiques d'essais ou de production dans les domaines de la haute pression et haute température, des procédés pétrochimiques , skid de laboratoire.... Compétences en Dimensionnement par éléments finis ; Calculs réglementaires d'appareils à pression, canalisation, levage.... ; Fatigue mécanique et vibratoire ; Instrumentation et analyse d'essais ; Caractérisation matériaux ; Hydraulique et asservissement PID ; IHM et contrôle commande sous Labview, Siemens... Web site : http://corporate.bemacs.fr/
Hervé DARRACQ
R&D Engineer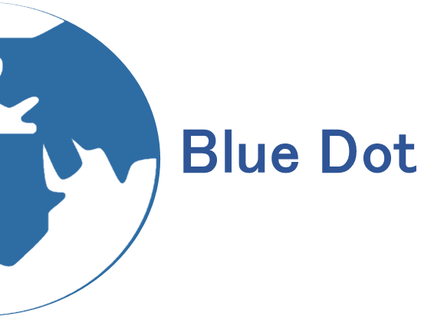 Blue Dot
Consolidate. Collaborate. Change. Blue Dot provides consulting services to actors in the energy sector. Joanna Henderson, the Director of Blue Dot has over 15 years of industrial and consulting experience accompanying oil & gas majors, renewable energy providers, industrial clients and the public sector. Consolidate – The rules of the game are changing fast. Blue Dot enables its partners to identify the opportunities created by the energy transition, to stay ahead with innovation reviews, regulation evolution studies and competitor strategy benchmarking. Collaborate – New business models and new technology require a new ecosystem. Blue Dot facilitates participative and interactive sessions to define your action plan. Change - Blue Dot provides project management services.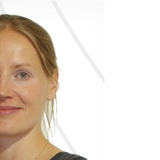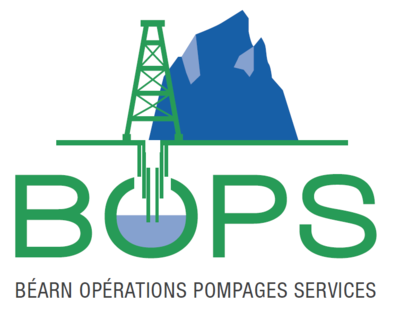 BOPS
Béarn Opération services Pompages offre une chaîne complète de prestation de services qui va de l'ingénierie au terrain (onshore et offshore). BOPS est une société de pompage sous pression équipée de son propre laboratoire, proche du client et très réactive, située dans le sud ouest de la France. Activités:Cimentation et stimulation des puits verticaux et pipes horizontaux domaines: pétrole,gaz,géothermie,eau potable. BOPS offers a complete chain of services from the engineering to the field (onshore and offshore). BOPS is a pressure pumping company located in the Southwest of France, with its own laboratory close to customers and very reactive. Activities :cementing and stimulating of vertical well and horizontal pipe "oil and gas", geothermal well, drinking water well.
Martine GABARD
Laboratory Director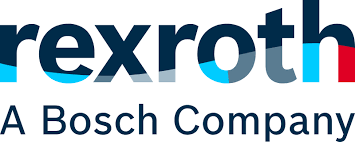 BOSCH REXROTH SAS
Economique, précise, sûre et économe en énergie : la technologie Drive & Control Bosch Rexroth met vos machines et systèmes de toute taille en mouvement. Notre savoir-faire international va des secteurs des applications mobiles, des applications industrielles et d'ingénierie à l'automation industrielle. Nous développons des composants innovants et proposons des solutions sur mesure. Vos systèmes hydrauliques, entraînements et commandes électriques, techniques de translation et de montage par un seul interlocuteur. Nous sommes également très impliqués dans le développement de solutions Industrie 4.0.
Bpifrance
Antony MORGAND
Export Manager

BPIFRANCE INVESTISSEMENT
En accompagnant la croissance et l'internationalisation des entreprises via l'innovation. Bpifrance, Banque Publique d'Investissement est le partenaire de confiance des entrepreneurs. Grâce à nos partenaires bancaires, investisseurs, régions ou institutions, Bpifrance démultiplie les financements au service des entrepreneurs. Les équipes de Bpifrance déploient toute leur énergie en régions pour vous accompagner, vous qui portez haut les couleurs de la France, dans vos projets et vos ambitions
BRENNTAG
As the world's leading distributor of industrial and speciality chemicals, Brenntag provides a full line of products and services to the oil and gas producing and processing industries. Our customers benefit not only from our high-quality product line, but particularly from our technical support in increasing the efficiency and maintaining the value of their facilities. With our 30+ years of technical knowledge and experience, we provide a variety of quality products for the upstream oil & gas industries: • Biocides; • Emulsifiers and demulsifiers; • H2S- and O2-scavengers; • Anti-foams and foamers; • Corrosion inhibitors for batch and continuous application; • Paraffin inhibitors; • Hydrate inhibitors; • Asphaltene dispersants and solvents; • Scale inhibitors • ...

BRGM
Erwan BOURDON
Commercial Director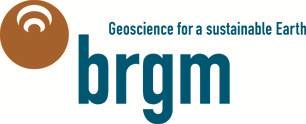 BRGM
BRGM is France's reference public institution for Earth Science applications in the management of surface and subsurface resources and risks. Building on geology as its core competence, BRGM develops expert knowledge in resource management, risk management and innovative ecotechnologies. These activities are organised into 10 main topic areas that address the industrial and social challenges of today: geology; mineral resources; geothermal energy; geological storage of CO2; risks; post mining; water; polluted sites and soils, waste; metrology and laboratories; information systems.
Christophe KERVEVAN
Head of R&D Project

BRGM
Evaluation of groundwater ressources. Modeling of geological storage and groundwater ressources.

BRGM
BRGM is France's reference public institution for Earth Science applications in the management of surface and subsurface resources and risks. Building on geology as its core competence, BRGM develops expert knowledge in resource management, risk management and innovative ecotechnologies. These activities are organised into 10 main topic areas that address the industrial and social challenges of today: geology; mineral resources; geothermal energy; geological storage of CO2; risks; post mining; water; polluted sites and soils, waste; metrology and laboratories; information systems.
Mickael DELATRE
R&D Engineer

BRGM
Arnaud WUILLEUMIER
Senior Project Engineer

Earth Science applications in the management of surface and subsurface resources & risks
Corrosion-inhibition in geothermal installations, bio-electro-geo-chemistry, chemical analysis, sensors, modeling, water and soil (bio)remediation, Chrorinated hydrocarbons, PAH, basic and no basic compounds of crude oils
Ioannis IGNATIADIS
Senior Project Engineer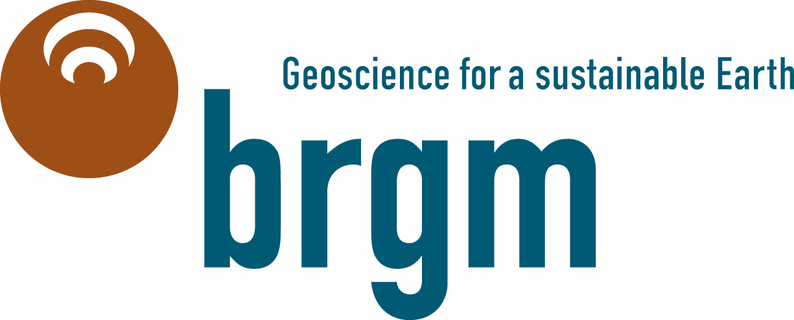 BRGM
BRGM is France's reference public institution for Earth Science applications in the management of surface and subsurface resources and risks. The main objectives are to understand geological processes and associated risks, to develop new methodologies and techniques, to produce and disseminate data to support the management of soils, subsoils and resources and to deliver the necessary tools for the management of soils, subsoils and their resources, risk prevention and policy responses to climate change.
Laurent ANDRE
R&D Engineer

BRGM - GEODENERGIES
Lever les verrous techniques pour l'exploitation du sous-sol dans le cadre de la transition énergétique Accélérer le développement des filières industrielles de la géothermie profonde, du stockage géologique du CO2 et du stockage de l'énergie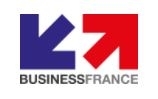 BUSINESS FRANCE
Business France, a national agency serving the internationalization of the French economy, is responsible for the international development of companies, their exports, as well as prospecting and hosting international investments in France. It promotes the attractiveness and the economic image of France, its companies and its territories. She manages and develops the VIE (Volontariat International en Entreprise). Business France has 1,500 employees located in France & in 64 countries. It relies on a network of public and private partners.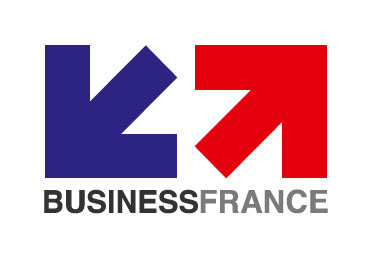 BUSINESS FRANCE
Business France is the national agency supporting the international development of the French economy, responsible for fostering export growth by French businesses, as well as promoting and facilitating international investment in France. It promotes France's companies, business image and nationwide attractiveness as an investment location, and also runs the VIE international internship program. Business France has 1,500 personnel, both in France and in 64 countries throughout the world, who work with a network of public- and private-sector partners.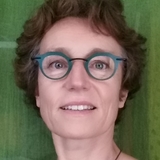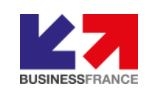 BUSINESS FRANCE
Vanessa LARRECQ
Project Manager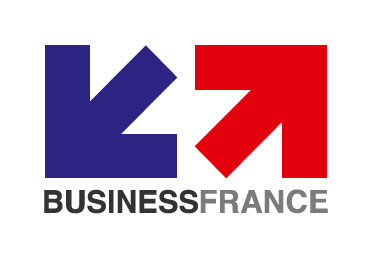 BUSINESS FRANCE
Advisory and support to French Companies, regarding business prospects (export and/or investment) in Algeria.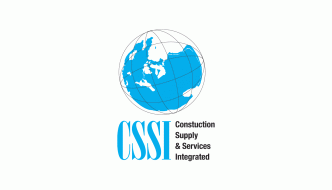 C-S SI
Nous sommes spécialisés dans la construction (EPC) de sites industriels, de camps permanents ou temporaires et de travaux de génie civil, même dans des environnements éloignés ou hostiles.

Cameron
Cameron's solutions provide total fluid control for virtually any type of oil and gas or geothermal reservoir, including vapor dominated, liquid dominated, dry hot rock, and geopressure. No matter where in the world, we can provide a geothermal system to meet your needs. In addition, our systems can be used on thermally enhanced (steam injection) recovery, waste disposal, and hot water wells. Cameron's geothermal wellhead and valve offerings increase confidence in flow control integrity on your sustainable energy wells. We offer a full range of proprietary geothermal elastomers developed and manufactured exclusively by Cameron. All of our products are backed by our worldwide network of sales, service, and aftermarket facilities.
Michel GOURDIN
Key Account Manager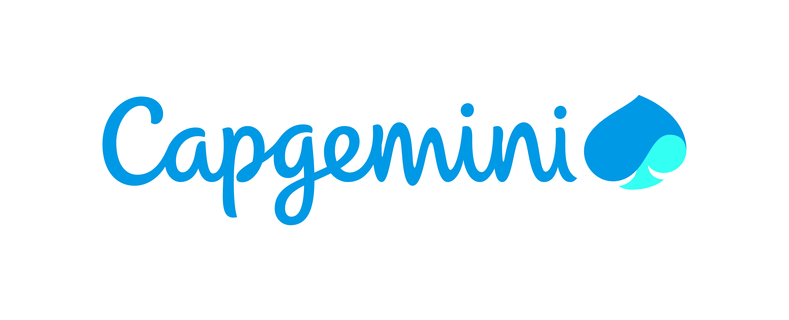 Capgemini
CAPGEMINI Technology Services offers its services to all companies whatever their size or activity. Its services are articulated around three professions: Consulting: improving business performance, transforming business, integrating technological changes, redefining key business functions, ... Technological services: construction, management and optimization of information systems. IT resource management, operation and transformation of information systems. Capgemini Pau is strongly focused on exploration & production for oil & gas and geosciences in general.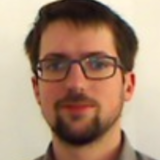 Mikaël LEFEVRE
Functional Analyst
Sylvain BARGE
Functional Analyst
Xavier BERROGAIN
General Manager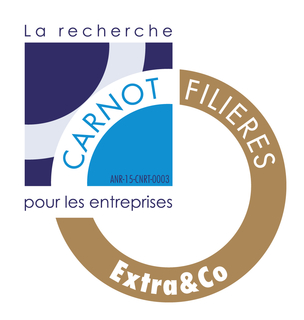 Carnot action filières Extra&Co - Industries Extractives et Première Transformation
Extra&Co is a public service supported by 4 Carnot institutes, which promotes public / private partnership research and is aimed at companies in the "Extractive Industries & First Transformation" sector with activities in the mineral and / or energy resources of the suboil.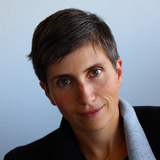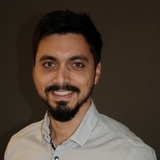 Lionel HUANG
Business Engineer

L'institut Carnot BRGM, l'expert des Géosciences, acteur de l'innovation
Acquisition of geological / geothermal / mineral information, updated to meet the challenges of society, R & D in geothermal energy / underground storage of energy or CO2 (safety, risk analysis, performance, optimization), Economics, Life Cycle Analysis and Territorial Planning